Main content starts here, tab to start navigating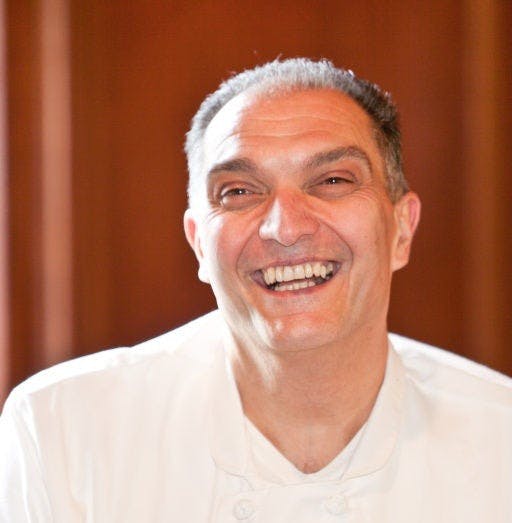 Joe Giordano
Executive Chef Joe
For over 40 years, Joe Giordano — a celebrated, 4-Star N.Y. Times Chef — has been creating exceptional cuisine for some of the top restaurants in New York and Connecticut. His storied career is highlighted with; featured appearances on the Food Network; being voted "2005 Chef of the Year" in Connecticut and cooking as a Lead Chef at The Greenwich Food Festival. He is credited with; opening the first kitchen at Glen Island Casino; running the kitchens of both Valbella locations in Connecticut and N.Y.C.; running the kitchen at Dario's of Scarsdale; holding the position of Executive Chef at Gabriele's (Greenwich CT), The Iron Tomato Gourmet Shop and Greentree Country Club.
Chef Giordano has opened multiple successful restaurants; Pasta Familia (Bronx, NY); Per Voi (Port Chester, NY); and owner/partner Trattoria (Pleasantville, NY).
Throughout his many years as a chef he has delighted the
taste-buds of celebrities, dignitaries (foreign & domestic),
sports giants and business moguls alike. With such notables as; The Late Regis Philbin; Donald Trump; Brian Cashman (Yankees); Henry Kissinger; Tony Blair; Steven Cohen; Judge Judy (Judith Susan Sheindlin); Howard Stern; Joe Torre (Yankees); Michael Bolton; ARod (Yankees); Paul O'Neill (Yankees); John Mara (N.Y. Giants); Brett Gardner (Yankees) and multiple PepsiCo CEOs.